The king daddy of all error messages. I don't care what hard-ass OS you think you're running, Windows deserves all kinds of credit for an error message that starts "A fatal exception has occurred". There is just no coming back from this screen, and Windows doesn't sugar coat it. The phrasing is so simple, even a human can understand the ramifications: it's FATAL. Your program has passed away. Make funeral arrangements and then move on with your life.
The Errorwear Blue Screen of Death shirt is the shirt we launched with in mid-2001 and has been a perennial best-seller, over a decade later.
AVAILABLE IN WOMEN'S SIZES TOO
$16.95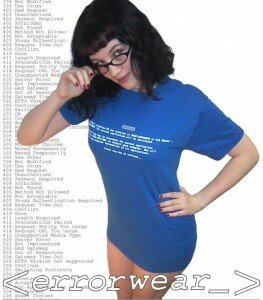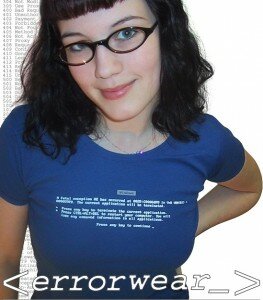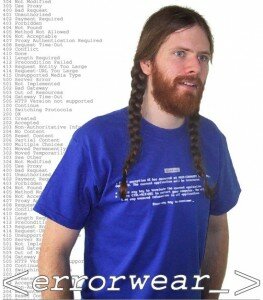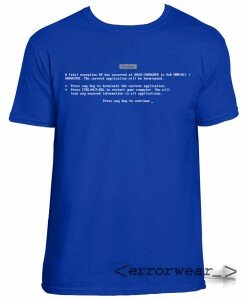 SHIRT TEXT:
Windows
A fatal exception 0E has occurred at 0028:C00068F8 in VxD VMM(01) +
000059F8. The current application will be terminated.
* Press any key to terminate the application.
* Press CTRL+ALT+DEL to restart your computer. You will
lose any unsaved information in all applications.
Press any key to continue